You can rely on us to repair or replace your faucet quickly and efficiently since we have all the necessary tools on board. Absolute Pro Plumbing has helped local homeowners for more than a decade.

A worn gasket is the most common reason for a leak in the plumbing. The gasket that seals the water inside your faucet either hardens and stops sealing properly over time or it just degenerates after continuous use.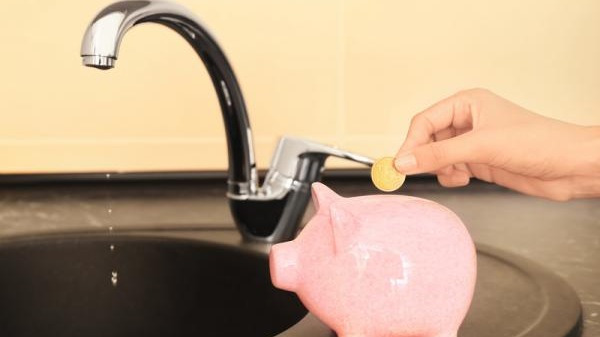 Don't put off getting this done. It's a simple fix that can be completed in a minimal amount of time, so don't wait. The situation will only worsen with time, and every drop is a little tug on your bank account. It is in your best interest to contact us sooner rather than later.

Under the sink is typically where the next most common leak occurs. Although a worn gasket can cause this as well, it is more likely to be caused by a clogged drain or a misaligned pipe under your sink. Having a clogged drain in the "S-Joint" or "J-Trap" can create standing water, which will leak out of the side of the bad joint.

Under the sink, there are cleaners, buckets, dish soap, etc., that cause the pipes to become misaligned. As a result of reaching under the sink to store or retrieve items, the items are often "shoved" into the pipes, which knocks them out of alignment. A pipe that is out of alignment allows water to seep through the gaps between it.

Leaks of this nature can go undetected for some time, leaking water into the bottom of your sink or bathroom cabinet and even into the baseboards of your home, causing "dry rot" and the need for costly repairs. You should check every now and then to see if you have a leak under your sink, and call us if you do.

We handle all types of plumbing projects, from building a brand new home to installing a shower in a bathroom to upgrading an older home's entire plumbing system. Keeping your plumbing system in top condition for years to come is our goal at Absolute Pro Plumbing.

Call Absolute Plumbing Pro today for all your residential plumbing needs.

Address
32108 Alvarado Blvd #263, Union City, CA, 94587, United States
------------------


Contact
Phone:
510-364-9926





@:absoluteproplumbing8@gmail.com
Hours
Monday 8:00AM-5PM
Tuesday 8:00AM-5PM
Wednesday 8:00AM-5PM
Thursday 8:00AM-5PM
Friday 8:00AM-5PM
Saturday 9:00AM-2PM
Sunday Closed