Having a clogged sewer drain can have a negative impact on the functioning of the plumbing system in your home or business. There are various kinds of obstructions in sewer lines that must be cleared in order to maintain the proper operation of the sewer system. With hydro-jetting, these obstructions can be completely removed.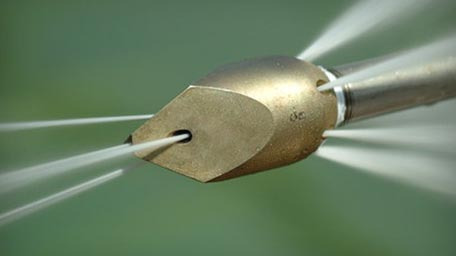 Absolute Pro Plumbing offers snaking, as well as high-pressure water jets that are used to cut through blockages in sewer systems.

Pressurized water is used as the main tool in hydro-jetting in order to cut through any obstructions within the sewer piping system. The drainpipes of any home or business will eventually become clogged up over time and this debris can become a hindrance to the proper functioning of the drainage system.

In order to restore the function of the drain, high-pressure water is used to clear obstructions. This method can be used for all types of piping sizes and materials. The procedure is more effective than snaking when it comes to removing sediment from sewer lines.

We offer professional sewer jetting services to ensure a free-flowing drainage system. Give Absolute Pro Plumbing a call today.

Address
32108 Alvarado Blvd #263, Union City, CA, 94587, United States
------------------


Contact
Phone:
510-364-9926





@:absoluteproplumbing8@gmail.com
Hours
Monday 8:00AM-5PM
Tuesday 8:00AM-5PM
Wednesday 8:00AM-5PM
Thursday 8:00AM-5PM
Friday 8:00AM-5PM
Saturday 9:00AM-2PM
Sunday Closed