Clogged drains can be caused by many things, including hair. We strongly recommend that you install drain catches over all of your drains, as prevention is always worth a pound of cure.

Make sure you buy good quality ones that won't rust and cause permanent stains on your sink or bathtub.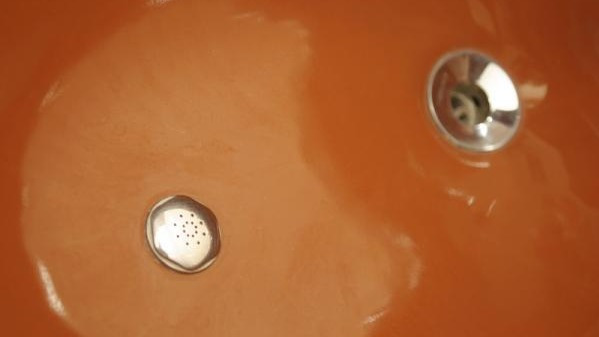 Putting the wrong items down your garbage disposal can also cause a clogged drain. You can find a list of the things you shouldn't put down your garbage disposal (elsewhere on this site.) When your disposal jams, it will often clog your drain and cause a real mess. You should understand that it can be dangerous to put your hand down the garbage disposal to free it up; ALWAYS MAKE SURE THE DEVICE IS UNPLUGGED FROM THE WALL BEFORE ATTEMPTING ANY TYPE OF MAINTENANCE ON IT.

The actual sewer line that connects your house to the street is another way drains get clogged. This is called a "run-out". If your run-out gets clogged with sludge over the years, you will usually need a device called a jetter to unclog the line. The jetter is exactly what it sounds like. The device sends high-pressure water jets down the sewer line to clear blockages.

Our jetter is usually used in conjunction with our camera when we use it. Using our specialized camera system, we can inspect your sewer system to find the obstruction and confirm it's gone before we finish.

While most homeowners know how to use a plunger and pour chemical drain cleaners down a clogged drain, these methods aren't always effective. Our experience, training, and equipment will solve your plumbing problem quickly and permanently!

Absolute Pro Plumbing can clear the blocked drains in your home or office with a variety of specialized pipe cleaning tools and techniques. Our services include sewer jetting, drain snaking, sewer line repairs, epoxy pipe relining, and more. Our plumbing experts organize, inspect, and complete every job with precision and quality. The team at Absolute Pro Plumbing uses specialized tools and scientific processes to ensure quality plumbing work every time.

Address
32108 Alvarado Blvd #263, Union City, CA, 94587, United States
------------------


Contact
Phone:
510-364-9926





@:absoluteproplumbing8@gmail.com
Hours
Monday 8:00AM-5PM
Tuesday 8:00AM-5PM
Wednesday 8:00AM-5PM
Thursday 8:00AM-5PM
Friday 8:00AM-5PM
Saturday 9:00AM-2PM
Sunday Closed